BUTTE COUNTY, CALIFORNIA 
The Cherokee Fire is located off of Cherokee Road in Butte County's Oroville, California on Table Mountain.  The fire started on October 8th around 2145 hours PDT.  The fire was reported to be very small but then increased significantly due to high winds.
The fire is being managed by the CAL Fire – Butte Unit.
Update 1 – 10/12/2017 – Thursday
The fire's south, west and east flanks are holding at the moment.  Fire crews are making progress on the north flank.
Fire has burned 8,360 acres but there is now a 65% containment status. There is an unknown cause at this time and is being investigated.
All evacuation orders and warnings have all been lifted.
Fire news in Social Media.
5/22/2017:  Structure fire at 300 block x Cherokee Road in Oroville spread heavily in to wildland interface with power lines down. Fire crews were able to stop the forward progression, mop up and end this fire before it grew worse. Red Cross NE CAL was helping displaced residents.
7/07/2017:  Fire off of Cherokee Rd about 2-3 acres started. (Sounds like in the same area)
7/10/2017:  5,000 firefighters battling 14 large wildfires in Oroville, California.
8/12/2016:  Federally – funded helicopter stationed in Oroville to fight fires.
5/29/2016:  Multiple brush fires in Oroville with CAL Fire working 3 ongoing wildfires at the same time.
9/11/2015:  CAL Fire – Butte County near Lake Oroville was fighting two wildfires at the same time. (Lumpkin Fire)
7/21/2014:  Firefighters from the CAL Fire – Butte County unit stop the forward progress of a moving fire at 20 acres.  This occurred on Cherokee Road.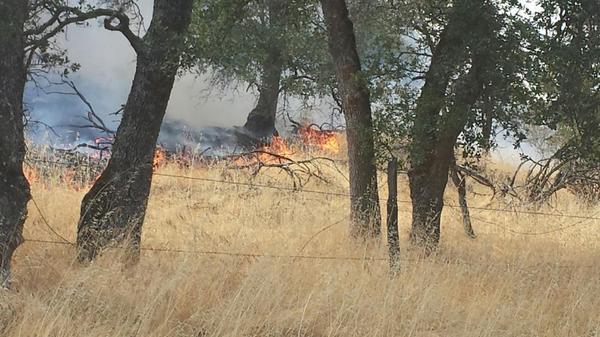 8/19/2013:  About 700 homes and other buildings were being threatened by wildfire near Oroville.  (Swedes Fire) 9 fires were burning at the same time.
6/22/2009:  In Oroville (Butte County), there were 19 brush fires for a total of 5 acres that were burning. (Lumpkin Fire)
(c) 2017 The CA Fire Report