SAN LUIS OBISPO COUNTY – The Lynch Fire is located on Lynch Canyon Road near Interlake Road, located north of Lake Nacimiento.  It is made up of three roadside fires that are about one-half mile apart.  The largest fire was about 4-5 acres and all in grass, says Air Attack around 1235 hours on Friday, October 13, 2017.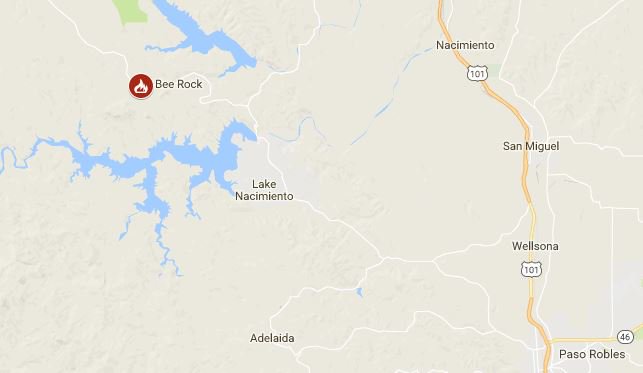 Currently, the largest fire has reached 50 acres with a 0 % containment status.  Status of the other two fires are unknown.
The lead agency is CAL Fire – San Luis Obispo.
More to come as details of this fire incident is released.
(c) 2017 The CA Fire Report