CALIFORNIA FIRES IN SOCIAL MEDIA
Since the beginning of these wildfires breaking, it seems to be the topic of most dinner table conversations while being covered by multiple news outlets from locally here in California outwards across the United States to around the World.  Some are watching, while others are working to keep up on the fast-moving wildfires burning up unthinkable places across the State.  Fire Officials say this is the worst nightmare of Firestorms in all of their record-keeping fire stats. Ever.
We are so sorry for the many losses that you have suffered and are still enduring to the time of this post being published.  We have heard your cries for help knowing more and more resources are on their way to help stop these firestorms.  Please know we are sending our thoughts and prayers to you all – LR Swenson/Blogger/Editor
FIRE NEWS
CAL_FIRE News |17 wildfires started in the last 36 hours burning up to 115,000 acres. (10/10/2017 0950 PDT)
RESOURCES – AT – A – GLANCE
CAL_FIRE | (About) Responsible for 31+ million acres in areas where they have responsibility for fire protection. 150 counties, cities & districts where they have some type of emergency services via agreements.  Budget (2016-2017) $1.862 Billion. Wildland Fire Budget $943 Million. Emergency Fund $424 Million.  In approximate numbers, 5,324 permanent personnel, 1,783 seasonal, 2,750 volunteer firefighters, 3,500 inmates, wards and conservation corps and 600 volunteers in Prevention. They have 21 CAL_FIRE units, 237 Fire Station, 575 local government fire stations (operated by CAL_FIRE), 343 CAL_FIRE engines, 196 Inmate hand crews, 59 bulldozers, 22 air tankers, 12 helicopters, 17 airtactical planes, 6 mobile comm centers, 11 mobile kitchen units, 28 aerial ladder trucks, 63 medic units and 9 HAZMAT units.  Fire, EMS responses are on a 5-year average.  Wildland Fires were over 5,400 with over 156,000 acres burned and 450,000+ emergency incidents.
Eastside Fire & Rescue (Issaquah/Sammamish WA) | 14 firefighters with Eastside Fire & Rescue are heading down to Sonoma Valley. (10/13/2017 @ 2036 PDT)
City of Santa Rosa  | Over 50 agencies left their families, jobs, dropped everything to help the City and other areas across the State to help. (City of Santa Rosa, 10/10/2017)
CAL_FIRE AEU | McClellan Reload Base pumped over 266,000 gallons of fire-retardant on 10/9/2017, shattering previous record support NorCal Fires. (10/10/2017 )
INCIDENT COOPERATORS 
Chef Guy Fieri  | The celebrity Chef is serving up hot meals for Santa Rosa fire victims. (News media 10/13/2017)
PUBLIC SERVICE ANNOUNCEMENTS
Lost Pets | In addition to protecting homes and people, Firefighters and Law Enforcement Officers are out looking for lost and scared pets. (Healdsburg FD, 10/13/2017 1453 PDT)
Evacuation Advisory in Effect – Healdsburg | Under Evacuation advisory of all neighborhoods in the City. This is NOT a mandatory evacuation. This is a precautionary measure. No fire within City limits. (10/13/2017 1956 PDT)
Shelter – Healdsburg | 1557 Healdsburg Avenue in Healdsburg.
Public Fire Info Phone List | Courtesy of CAL_FIRE (10/13/2017 1143 hours PDT)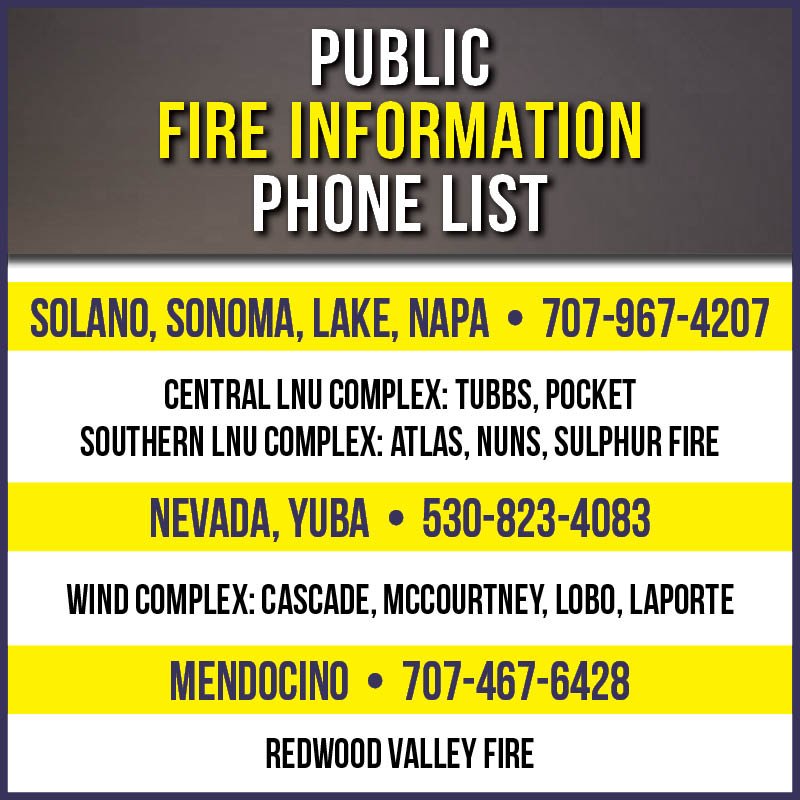 Wildfire Preparation
ReadyForWildfire.org is the site created by CAL_FIRE to help those with prepping for wildfire, how to create a defensible space around your home, evacuation tips and among other helpful videos.  ( CAL_FIRE PIO 10/5/2017 @ 1714 PDT)
Fire Prevention Week (10/8 – 10/14)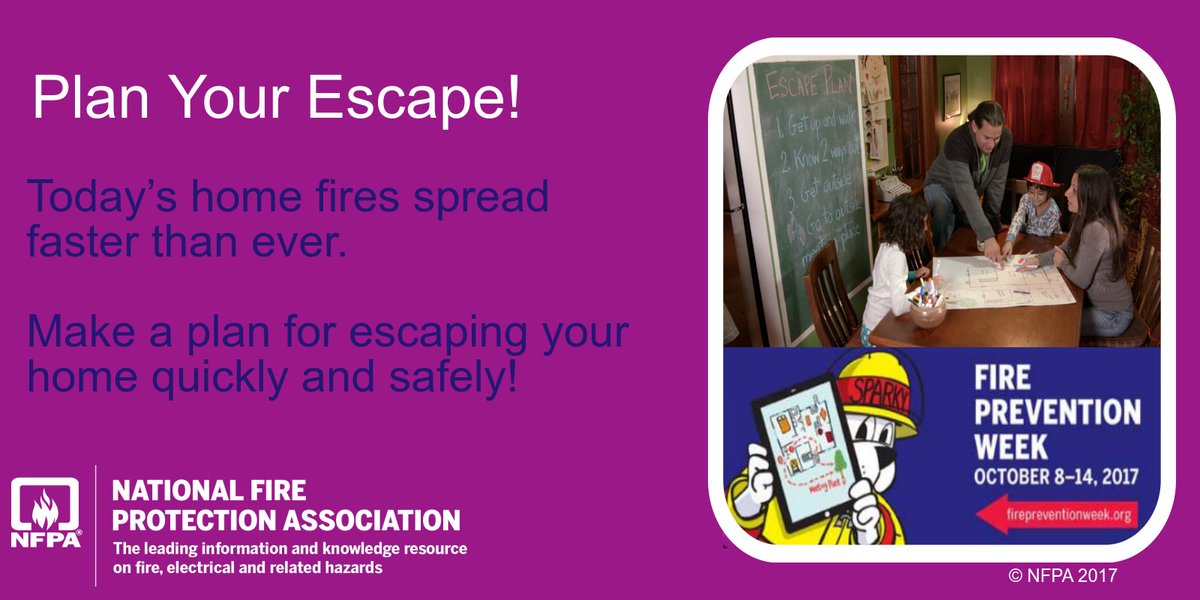 FIRE IMAGES
We give 100% photo credit to those who have taken #Fire images and do not lay any claim to them in this post or future posts.  Some have been taken from governmental Fire and Law Enforcement Agency websites, while others are reposted with the express written permission from its Photographer him/herself.
As you can see, there is much devastation happening all over the State.  This is one of many areas seriously impacted.
DEATH TOLL | 34 deaths reported. (10/13/2017 @ 2046 hours / CAL_FIRE PIO)
HASHTAGS | Social Media is also reporting various hashtags for these fires in California.  #CaliforniaWildfires  #CaliforniaFires  #California
Disclaimer:  We have chosen for this site to be a non-monetized blog because as you know, we are all about covering fires and anything related to the Fire Service. Think of me as an unpaid Fire Blogger reporting all about Fire News.
(c) 2017 The CA Fire Report